Roller blinds for loft windows
Our VELUX roller blinds offer a practical yet very stylish way of diluting day light as well as providing an element of privacy.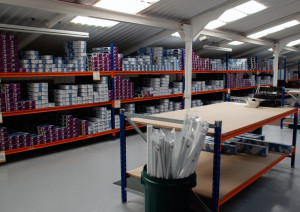 The aluminium side channels provided with the blind allow it to be placed anywhere on your VELUX window which means you are able to control the amount of daylight coming into your room.
Roller VELUX blinds do not prevent all daylight from entering a room. But with 15 different colours and designs available, you're certain to find one that allows you to adjust the amount of incoming light throughout the day, an element of control that makes them a perfect choice for living rooms and conservatories.
All of the roller skylight blinds we sell are extremely easy to fit using a simple 'Pick and Click' system. Full fitting instructions are provided with each roof blind and if you wish to purchase roller styles you can buy VELUX blinds via our window blind builder on our homepage.
BLIND ESSENTIALS
Velux Roller Blinds are made from a 100% translucent polyester fabric which not only provides an element of privacy but also filters out daylight without completely darkening a room.
The level of light that is blocked out will depend upon the colour you choose. So, for example, Dark Blue (colour code 9000) will filter out more light than Beige (colour code 1086).
BLIND CARE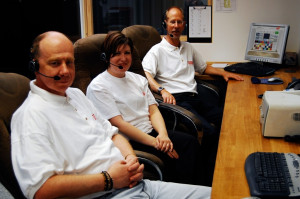 All VELUX roller blinds are manufactured for a lifetime of wear-resistance performance with many of the fabrics used treated in order to repel dust and dirt.
In order to keep your roof blind looking at its best, VELUX recommend regular dusting to maintain that like new appearance of your blinds.
If you need to vacuum your blinds, then do so gently with the brush attachment of any vacuum cleaner.
Your roller blind can be spot cleaned with a soft cloth or sponger with lukewarm water. Dab gently at any stains to avoid creasing or damaging the blind as rubbing can damage the fabric.
WE OFFER 3 DIFFERENT TYPES
There are currently three different Roller blind types available for you to purchase and fit, all of which can be identified by a three-letter prefix. These are as follows:
RFL- Manual Roller Blinds
These are operated manually by raising or lowering the blind via the aluminium control bar at the bottom of the blind. They can be left fully open, fully closed or in any position on the loft window in between which means you have full control of the amount of light entering your room through the window.
RML- Electric Roller Blinds
These can only be fitted onto the Velux Integra electric windows. They are operated via a small remote-control unit which allows you to easily adjust the position of the blind from the comfort of your armchair, ideal if the loft window is in an otherwise hard to reach location.
RSL- Solar Roller Blinds
These have been designed for use in both the standard and solar powered VELUX windows. This means that you have the option of a remote-controlled blind, even if you do not have an Integra electric window, with the blind powered via a solar panel sited at the top of the blind.
OTHER QUESTIONS
Will my VELUX Roller Blind block out all the outside light?
No. These roller VELUX blinds are designed to diffuse ambient light rather than black it out altogether. If you are looking to black the light out of a room entirely (eg) for a bedroom, then you may wish to consider a blackout blind.
Do I need to get someone into fit my new blind?
No, these roller skylight blinds have been designed and manufactured so that they are very easy to fit onto the window. Once you have unpacked your blind, it should take you no more than 10-15 minutes to have it fitted and working. If you would still rather have someone do it for you however, any family member or friend who is DIY-proficient should be able to fit your blind for you.
I don't have a Velux window; can I still order one of these blinds?
VELUX roller blinds have been manufactured to fit Velux windows. Consequently, they cannot be fitted onto any other make of roof window.