VELUX® Roller Blinds

VELUX® Roller Blinds provide basic privacy and control of sunlight, and are undoubtedly the most popular blind of all VELUX® blinds for loft windows.
They are available in a huge range of colours and patterns and are ideal for diffusing the light and providing basic privacy in a simple and elegant way.
The VELUX® Roller Blind runs up and down the window in aluminium side channels. The blind can be left in any position you choose on the window, or it can be fully closed or open, giving you precision light control.
Roller Blinds are extremely easy to fit using the VELUX® patented Pick & Click system.
VELUX® RFL Roller Blinds Features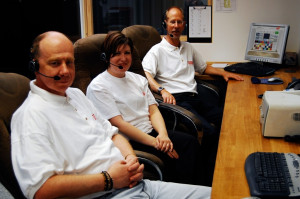 Light Control
VELUX® roller blinds are made from 100% translucent polyester fabric. They provide privacy and filter daylight without darkening a room completely.
Glare Protection
VELUX® roller blinds are great for blocking the glare out of the room without removing all the light. Dependant on the choice of blind colour the level of light blocked will vary.
Great for using in the living room for light and glare control.
VELUX® RFL Roller Blinds Blinds Colours
VELUX® RFL Roller Blinds are available in 15 different colours and patterns. There is a VELUX® Roller Blind to suit every interior, and dependant on the colour will soften the light entering the room.
VELUX® Roller Blinds Types
Manual VELUX® RFL Roller Blinds
Manual VELUX® roller blinds are operated manually by raising or lowering the blind using the control bar at the bottom of the blind. The blinds can be opened all of the way or part way for great light control.
Electric VELUX® RML Roller Blinds(only suitable for Integra electric window)
Control your VELUX® roller blind electrically via a romote control, great for opening and closing your VELUX® roller blinds which are in hard to reach places.
Solar VELUX® RSL Roller Blinds (suitable for all manual & solar VELUX® powered windows)
Solar VELUX® roller blinds complement your solar powered INTEGRA® and manual roof window allowing you to control your blind from anywhere in the room.